Company history in chronological order:
PostBeeld Founded: 1982, shop since 1983, mail order since 1986, Internet site since 1996, free stamp catalogue since 2002, Collectio (own brand) articles since 2007. Shop in Rotterdam since 2012, another in Leiden since 2014.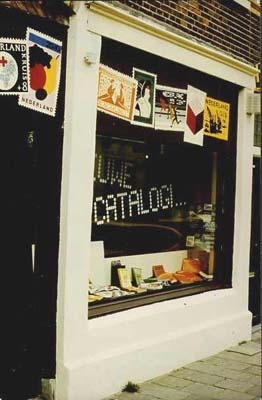 *1983 Rob Smit opens a stamp shop in Haarlem. Although at that time only 22 years of age, he had already gained many years' experience by selling at fairs. Rob is still director/owner of PostBeeld BV.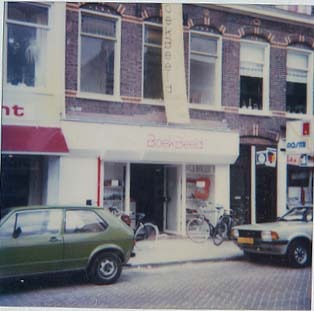 *1986 In a shop adjacent to the Haarlem store, Rob Smit opens a collectibles and second-hand bookstore (BoekBeeld).
*September 1986. A huge step forward. PostBeeld is the first stamp business in the Netherlands (and possibly worldwide) to place all the stamps from its extensive stock in a computer file. This makes it possible to produce price lists for any country or subject. Around this time the mail order department is also launched.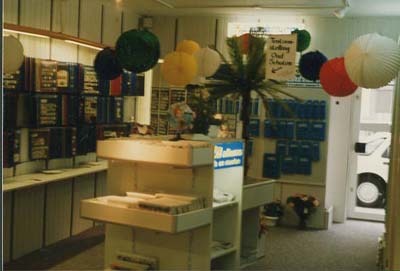 *1989 The wall between the two stores is removed, thus creating one large store with two departments.
*1990 PostBeeld expands its mail order department by advertising in Belgium, Germany and Switzerland.
*1991 PostBeeld/BoekBeeld opens a second store in Hoofddorp. We start with fixed buying-in rates/lists, so customers can pay for orders by trading stamps.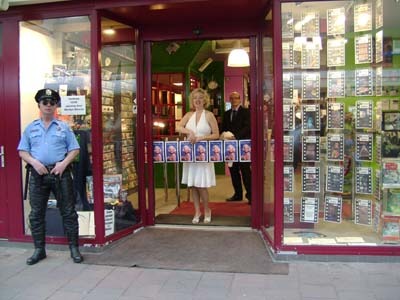 *1995 We make new choices for the future. We decide to concentrate our activities in one place. We close the Hoofddorp shop and extend the Haarlem store further by acquiring a third shop space, which gives us a very large storage area. We begin to offer several other collectibles and create a large shop for collectors, with BoekBeeld and PostBeeld featuring as the largest departments in the store.
*1996 We take our first steps on the Internet by starting a site, which quickly grows into a worldwide business.
*2002 At the Amphilex stamp fair in Amsterdam, PostBeeld announces the launch of a free colour world catalogue on the Internet. (www.freestampcatalogue.com)
*2005 The decision is made to close BoekBeeld and focus entirely on the stamp trade.
*2007. We introduce our own brand (Collectio) with (subject) albums and a choice of brightly-coloured stock books. *2012 PostBeeld acquires the stamp business 'Medo' in Rotterdam. The store continues as a subsidiary under the name Postbeeld Medo (address: Nieuwe Binnenweg 255a, Rotterdam).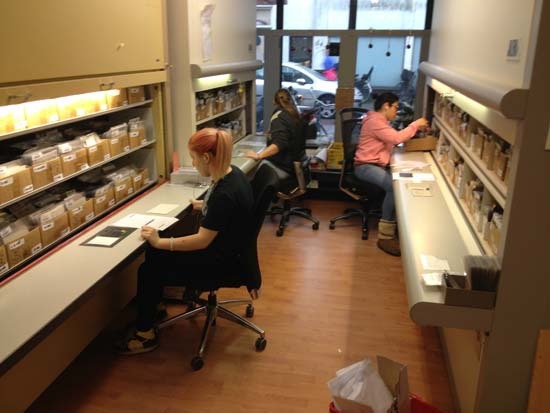 *2013 Our shop, office and warehouse in Haarlem is rebuilt. Above, our order pickers at work.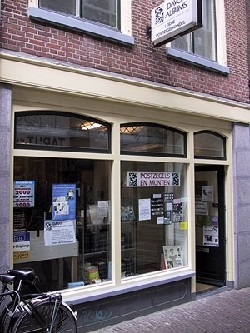 *2014 The second-oldest existing stamp shop in the Netherlands, Leiden Postzegelhandel, becomes a PostBeeld shop and stays a part of PostBeeld until 2023.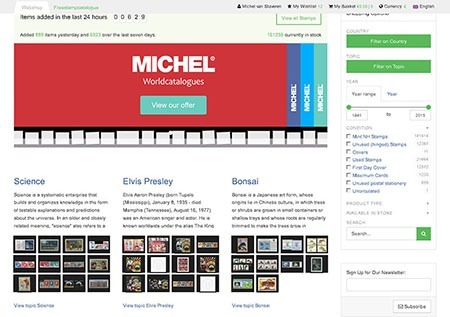 *2016 PostBeeld BV continues to grow in the hobby and leisure market through the acquisition of the webshop Knutselparade.nl. Our store in Rotterdam is being completely renovated and modernized. From July we will be working closely with the NPMH with a shop in the historic heart of Amsterdam at Nieuwezijds Voorburgwal 302. The entire stock of this shop, which specializes in postal history, numismatics, old postcards and stamps, will be placed on the PostBeeld site. The shop also acts as a pick-up address for orders placed via the website. Ultimately, the NPMH is completely taken over and transferred to our location in Haarlem. *2017. Further growth makes it necessary to move our office, warehouse, hobby items and shipping department to more spacious premises. From April these departments will be moved to Emrikweg 26b in Haarlem. Our location at Kloosterstraat 17-21 will remain as a shop and collection address. The new location in Haarlem and the resulting space in the Kloosterstraat makes it possible for us to further concentrate our activities. The shops in Rotterdam (from 1 July) and Amsterdam (from 1 October) will be closed and all stock will be transferred to our megastore in the Kloosterstraat. In 2017, the following webshop also became part of PostBeeld BV; Hobbyprof.nl (model making). A separate wholesale department will be launched in 2018. Resellers can buy stamps in numbers at reduced prices via the Internet. In 2019, our Hobbyprof model construction branch will take over the entire stock of model railway shop 't Seinhuis in Santpoort. In April 2019, a model shop will be opened in Gen. cronjéstraat 86, 2021 JL in Haarlem. Railway modeling will also be added to our webshop. At the same time we sold our webshop Knutselparade.nl. *2020. Due to the sale of Knutselparade and the move of Hobbyprof and our logistics department to the gen. Cronjéstraat, our building on Emrikweg will be largely superfluous and will be disposed of from April. Our office will be moved to the Kloosterstraat again. *2020. Despite Corona, we at PostBeeld and Hobbyprof know how to continue working as well as possible after many adjustments and to help our growing group of online customers. Founder Rob Smit retires from daily management after 37 years. This task will be taken over by Ella Tijhuis. Rob will continue to be the owner and will be involved in purchasing and financial management. *2022. In October, PostBeeld will start a monthly online stamp auction. Lots are auctioned on the first of every month with small collections and special items that cannot be found in our webshop. *2023. We decide to focus entirely on philately and model building and to concentrate in Haarlem. The store in Leiden will no longer be part of PostBeeld from July. The monthly auction turns out to be a hit, the number of bidders is increasing every month.