Stamps with the theme Monkeys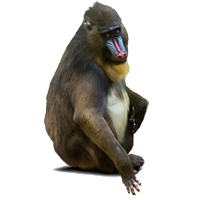 The many species of monkey have varied relationships with humans. Some are kept as pets, others used as model organisms in laboratories or in space missions. Macaques are commonly used as model organisms, especially the Rhesus Macaque. In traditional Islamic dietary laws, the eating of monkeys is forbidden.
Monkey brains are eaten as a delicacy in China, Africa and South East Asia. The Monkey is the ninth in the twelve-year cycle of animals which appear in the Chinese zodiac related to the Chinese calendar. In religion and culture, the monkey often represents quick-wittedness and mischief.
Read More